QR Codes – What Are They?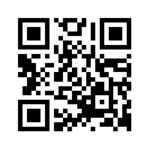 A QR Code, or Quick Response Code, is a two dimensional bar code that is in widespread use today. It started in the automotive industry in Japan and evolved to be able to embed many types of information, including URLs (Universal Resource Locators, or web addresses). For example, the QR Code here embeds the web address for http://capewaytechsupport.com.
QR Code Scanner
A QR Code such as this can be read on a smart phone using a QR Code scanner. It will read the bar code and instantaneously launch the URL it contains in your default web browser. We like the QR Code Reader and Scanner by ShopSavvy, Inc, and use it ourselves. It does the job well and has no annoying ads, as another free QR Reader we tested did.
Are QR Codes Thriving or Dying?
There is a very interesting article with this title online, from May 21, 2015, by Brian Morris. His conclusion is that the answer isn't that simple. Research shows that QR Code usage is highest among males, people 25-34, and technophiles. He says, "Ultimately, the question isn't whether QR Codes are thriving or dying – it's whether they're thriving in your industry among your customers." If that's a demographic you would like to reach, we can help you. We can create a small, printable QR Code of your URL that can be printed on a business card and handed out to customers and potential customers. Please contact us.