What Roku Is
Roku is the brand name for a product line of small electronic devices that stream TV
shows. They are increasing in popularity. One reason for this is that you can buy your Roku device for a one time cost, unlike the typical cable box that you have to pay a lease fee for each month.  Many Roku channels are free. Many others – like Netflix, Amazon, Hulu – charge a monthly fee, or a one-time fee for viewing a movie. They require a high-speed Internet connection and an Ethernet network, either wired or wireless.
How Capeway Tech Support Can Help
If you would like help navigating through the Roku product choices, we can assist you. To send a request, contact us. Also, for a modest cost we can set up and configure your Roku product and show you the basics of using it.
Roku Devices
There are currently seven types of Roku devices
Roku 1 Streaming Player
Roku Express
Roku Express+
Roku Streaming Stick
Roku Premiere
Roku Premiere+
Roku Ultra
Roku Streaming Stick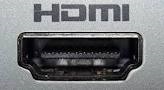 The Roku Streaming Stick is similar in size to a USB (Flash or Thumb) drive. Its connector plugs into an HDMI port.  Today's laptops and TVs have such ports, older models don't. It can be used to view shows on your laptop, screencast to your TV, or be plugged directly into your TV.
Other Roku Streaming Players
 The other Roku players are small black electronic boxes. Once you plug them in, they are on all the time (they have no power switch) but this is not a problem because they draw so little electricity.  They have remote controls that are impressively designed for simple and intuitive use.
Roku 1 Streaming Player.
The Roku 1 is designed especially for older TVs. It comes with Composite cables, also known as RCA jacks.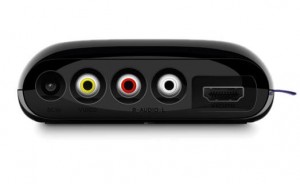 You may be familiar with them as the Red-Yellow-White plugs that have been in use for years. It does also have an HDMI connector, and for full HD (High Definition), you need HDMI.
Roku Express and Roku Express+.
Roku Express provides fast 1080p HD Streaming. Works with composite or HDMI connectors. Roku Express+ is for older TVs.
Roku Premiere and Roku Premiere+.
4K resolution.  For HD and 4K Ultra HD TVs. Quad core processor for fast, smooth streaming. Headphones for private listening.
Roku Ultra.
Roku's ultimate 4K streaming player. For HD and 4K Ultra TV's. Powerful Quad Core processor. Dual band wireless. Headphones for private listening.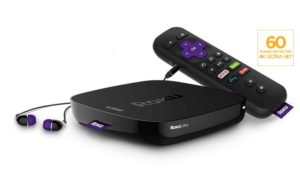 Older Roku Players
Roku 2 can be used with older TVs, but it would not make sense to pay the extra money for a Roku 2 and not be able to use its full HD capabilities.  It has an HDMI port, and Ethernet port (so you can use a non-wireless home network), and a USB port for connection to a personal media device.
The Roku 2 also has a microSD slot, to expand internal storage.
Roku 3.
Roku 3 has the same ports and microSD slot as the Roku 2.  Roku calls the Roku 3 its "ultimate streaming player." Roku 3 is 5 times as fast. Its remote comes with a headphone set that plugs into the remote for full listening pleasure without disturbing anyone else. It can use Roku's feature-rich mobile app.
Roku 4K UHD Player
The Roku 4K UHD Player is the high end, advanced Roku product. Roku says it is "the future of streaming." It is designed to make the best use of compatible 4K Ultra HD TVs, although it will use the 1080P Full HD TVs as well.
More on Roku
For more on the Roku product line, you may visit their website.